lightmin
- June 24, 2016
Every year we get calls from customers regarding pest control companies selling door-to-door. Unfortunately, some of these folks resort to scare tactics and high pressure sales pitches to get you to sign up for their service. The most recent involves poisonous spiders. We've had customers call and indicate that they have been told that their homes and neighborhoods were "infested" with black widow and brown recluse spiders. While the black widow is common in South Carolina, they are not normally found inside the home. Although the brown recluse has been confirmed in several areas of the state, it's not a common spider.Generate Samurai siege Diamond
The October 28th, 2012 edition of the Techletter for Pest Control Technicians (which we use as part of continuing education for our technicians) indicated that "about 80% of spider bite diagnoses are wrong." Spider bites are not as frequent as some would like you to believe.  Spider control involves a combination of control methods, including web removal , chemical treatment and elimination of harborage. A routine pest control service will also help reduce the number of insects available as a food source. There's a reason it's called pest "control." We don't eliminate or eradicate anything , especially in South Carolina! Our goal is to reduce pest populations to acceptable levels.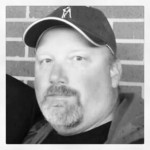 Written by: Alan Wilson
Alan Wilson is the Technical director for Clark's Termite & Pest Control.
He has a Masters degree in Entomology from Clemson University and
25 years of experience in the structural pest control industry.